Building the next generation of workers
The Spokane Home Builders Association is ensuring a clear pathway for students and a future worker pipeline for residential construction by collaborating with area schools and industry leaders to offer construction-based curriculum and hands-on training programs for students and adults seeking employment in the trades.
Independent, industry-driven learning programs
Funding for shop classes has been reduced significantly as a result of covid and as a result of students being directed toward a 4-year degree. The Spokane Home Builders Association is developing programs that can be offered independently of state funding to ensure students interested in a career in construction have equal opportunity to learn and get hands-on experience.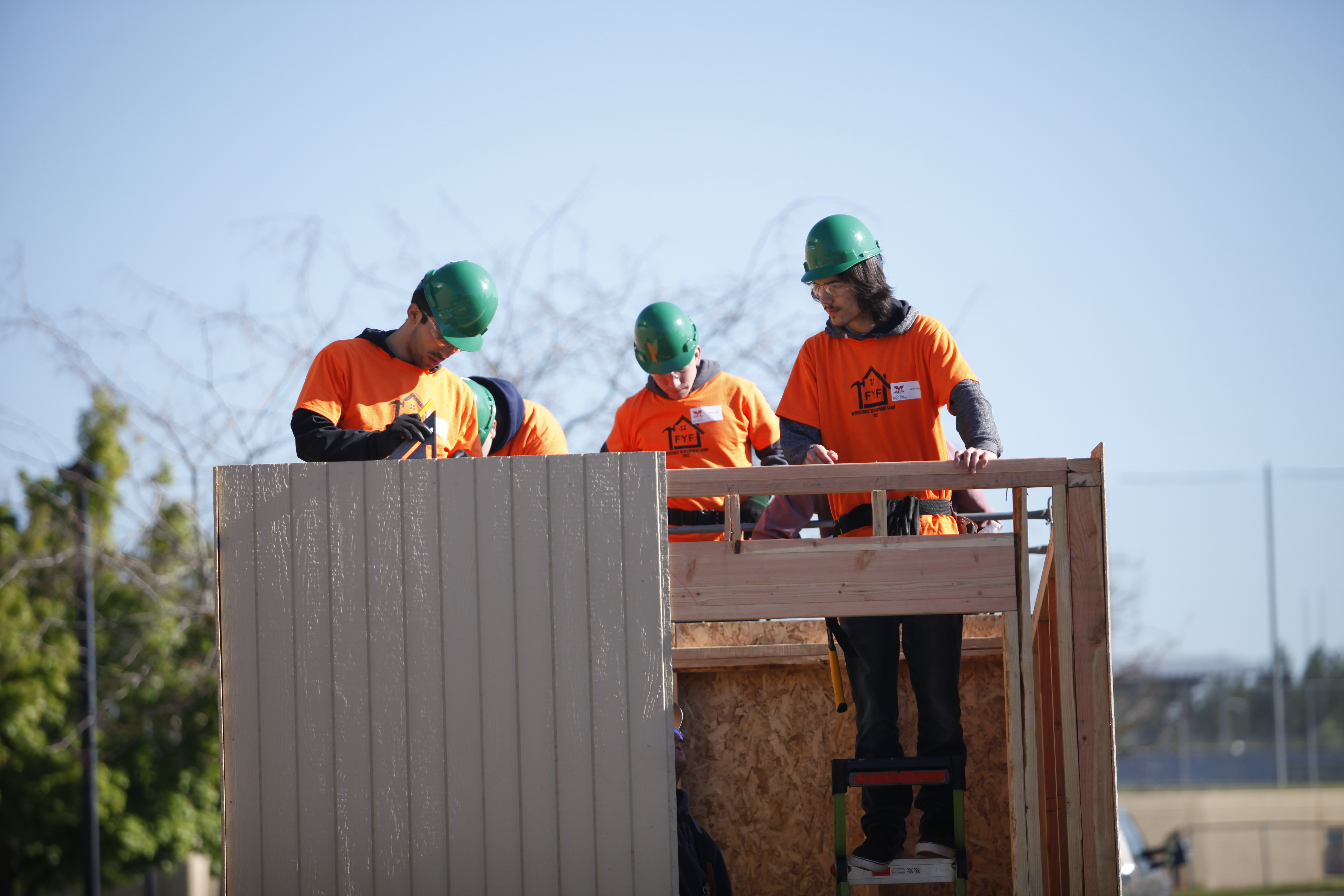 We are partnering with local school districts to educate tomorrow's workforce about careers in construction. For one weekend each spring, Spokane Home Builder members volunteer their time to supervise and coach students through the process of constructing a garden shed.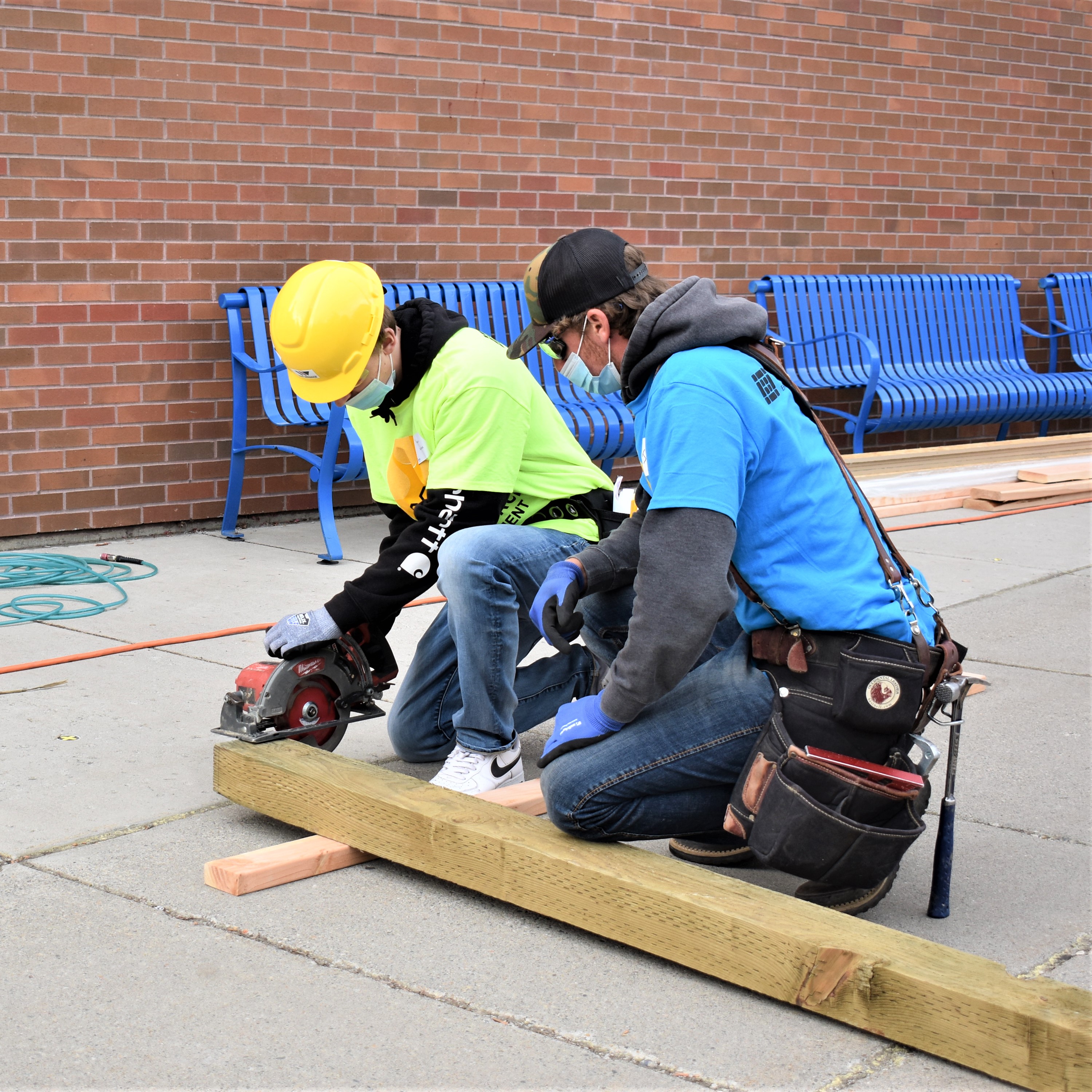 The Spokane Home Builder Association is addressing the current shortage of housing, workforce, and the environmental impact of basic housing growth by launching a new 2-year program to teach students engineering & sustainable building practices. Students learn about green building materials and renewable energy while building a tiny home which is then sold or auctioned in order to help cover next year's program costs.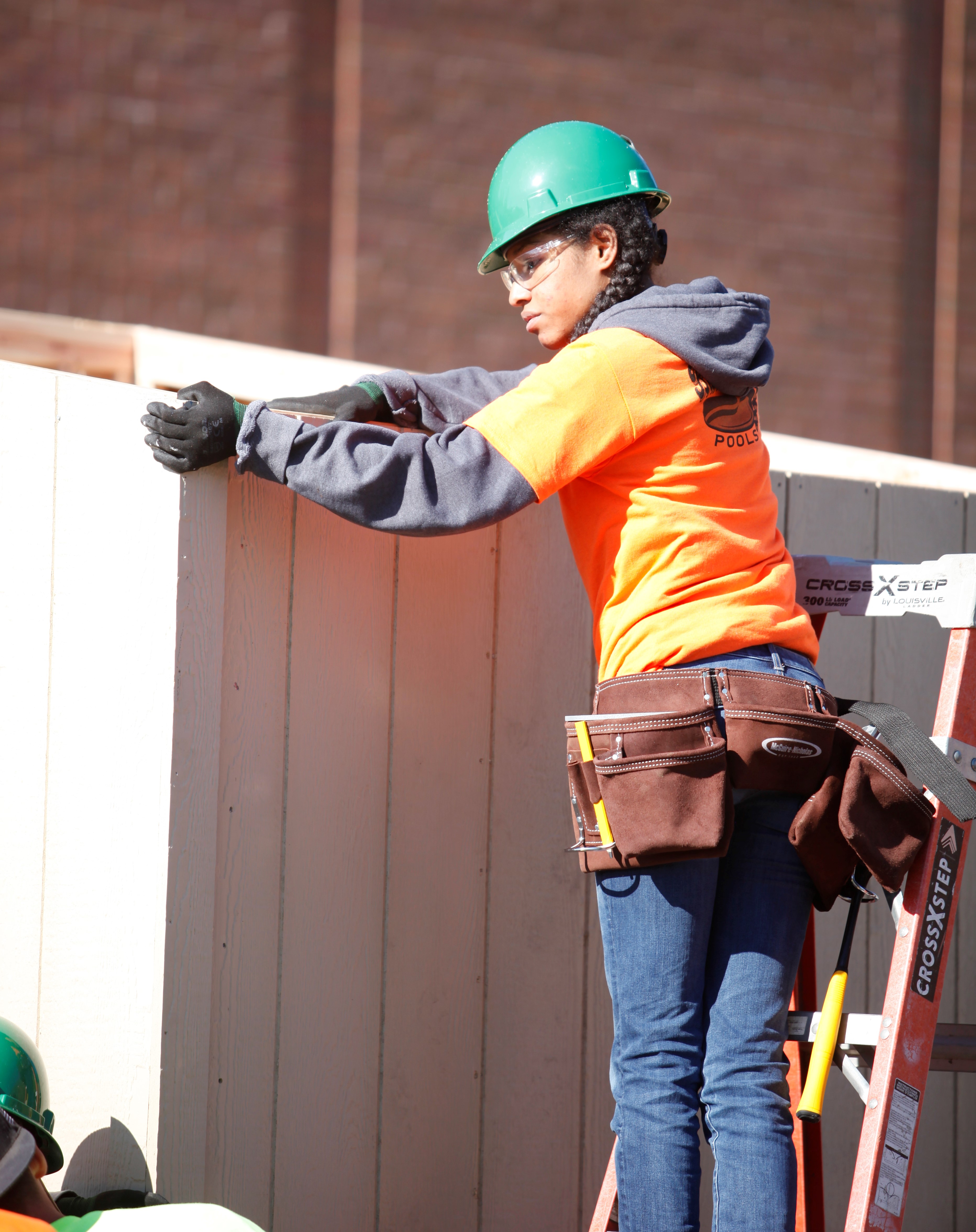 Another service launching soon is the OJT program which will help connect adult job seekers with SHBA members looking to hire full or part-time entry-level workers. Adult job candidates will be screened and receive training in construction basics and worksite safety to ensure quality job-ready candidates. Candidates' wages are paid by the Spokane Home Builder Association on a decreasing schedule for a trial period of up to 6 months.
Top 5 Reasons to Choose a Career in Construction
Earn While You Learn
The average college graduate is tens of thousands of dollars in debt and many are left searching for a job after getting their degree. On the flip side, a job  in the residential construction industry mean getting paid on day one. Lpumbing and HVAC apprentices have little to no debt and have already been working for their employer for multiple years.
Room for Advancement
A career in construction is anything but a dead-end job. From graduating high school to retirement, there are numerous ways to move up the career ladder. In fact, many Home Builder and Remodeling executives at SHBA member firms started in the former apprenticeship program. Anyone looking for a job that can turn into a career should look no further than the construction industry!
Jobs are Available NOW!
The skills gap is a real problem facing contractors today. There are simply not enough skilled workers to fill the jobs that are currently available.
In the next few years, the construction industry will need as many as two million new craft professionals to fill the jobs available. While others struggle to find work, you can start your career in one of the most in-demand fields in the country.
Pride in Craftsmanship
While many people turn off their computer at the end of a mundane workday, those in the construction industry face new challenges every time they step on the jobsite.
Those in the construction industry also get a sense of accomplishment as the structure they are working on is completed. Just imagine how it would feel to drive by a home and tell a friend or family member, "I built that."
A Career for Life
Construction is one of the largest industries in the country that is not going away anytime soon. As long as people need homes, schools, hospitals, the construction industry will exist. Additionally, a job in construction will never be outsourced. While other jobs may be shipped overseas, a construction job will always remain local.
Help us to build the next generation of workers!
Frame Your Future is an industry-driven, industry-funded 501(c)(3) program made possible through your generous support.