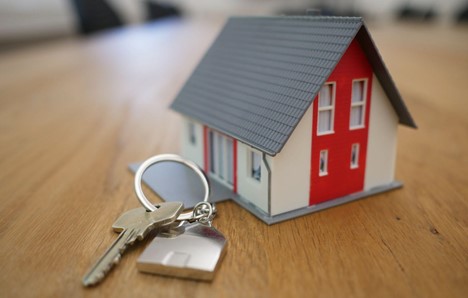 As a young person, managing your money the right way is crucial in your financial growth. Ensuring that you're not spending too much, or too little, on certain things is going to set you and even your current or future family up for success. Whether you live alone, are moving in with a significant other, or maybe even moving with children, these tips can help you navigate through the challenges of being a young homeowner.
Secure Your Down Payment and Mortgage
It's important to start saving up money for your down payment as early as possible. Even if you put away a small amount each month, getting a head start will help to ensure you can afford the house that's right for you. Once you have your down payment secured, the next step is to plan out your mortgage payments. If you have other financial obligations, considering 30-year fixed mortgage rates will keep your monthly payment relatively low, even though your interest rates may be higher. This type of mortgage is ideal for younger homeowners, especially if you're still paying off student loans, a car payment, or have other large expenses. Once your down payment and mortgage are set up, you can focus on other important aspects of owning your home!
Budgeting for Home Improvement
Making upgrades to your home can be more expensive than you think. Failing to budget properly for all the work you want to do can make or break your financial stability. Start by creating a list of improvements you'd like to make in order of priority. Improvements listed toward the top should be centered around the functionality of your home, rather than just the appearance. Items such as appliances, plumbing, lighting, and HVAC systems are most important for how your home functions. If you are moving into a relatively new home, these items might not need replacement, so you can focus on the appearance and personality of your home with the remainder of your budget. There are also a number of small home improvements you can make that will go a long way—like painting your front door or adding some new landscaping to boost curb appeal.
Use DIY Projects to Cut Costs
Along with these small home improvements, doing DIY projects can cut costs even further. Utilizing thrift stores or Facebook Marketplace to find a cheap piece of furniture to paint and add new hardware can really elevate your space. It's also a good idea to ask family and friends if they have anything they'd like to pass on to you. Even if something older is not quite your taste, having some furniture to get you started is better than spending too much money on brand new furniture for your entire home all at once. If someone you know is getting rid of something you don't think you'd use, odds are you'll be able to find a way to repurpose it for another area of your home. There are a number of DIY projects you can do to personalize your home without breaking the bank. For example, putting up some shiplap or peel-and-stick wallpaper on one wall in your living room can add a modern accent without a complete renovation.
Put Away Money for the Future
As important as it is to maintain your home and personalize it for you or your family, it's equally as important to save money for the future. The future can look a lot of different ways, but having some extra money set aside in a savings account will ensure that you have some cushion in case of any unforeseen circumstances. You can use separate savings accounts for different purposes, too. One account can be for medical expenses, while another can be for student loans, for example. Even if you have no plans to start a family, putting away money for yourself is important too. This can set you up to retire earlier or help you pay for a new car down the road. If you do plan to start a family in the near future, this applies to saving for your children's education, allowing them to save money for their other expenses later on in life.
Final Thoughts
As a young homeowner, having your other finances in order will help you succeed as you age, and establish good financial habits as you gain more of an income. Buying your first home is full of challenges, but it's also a big milestone that's worth celebrating!