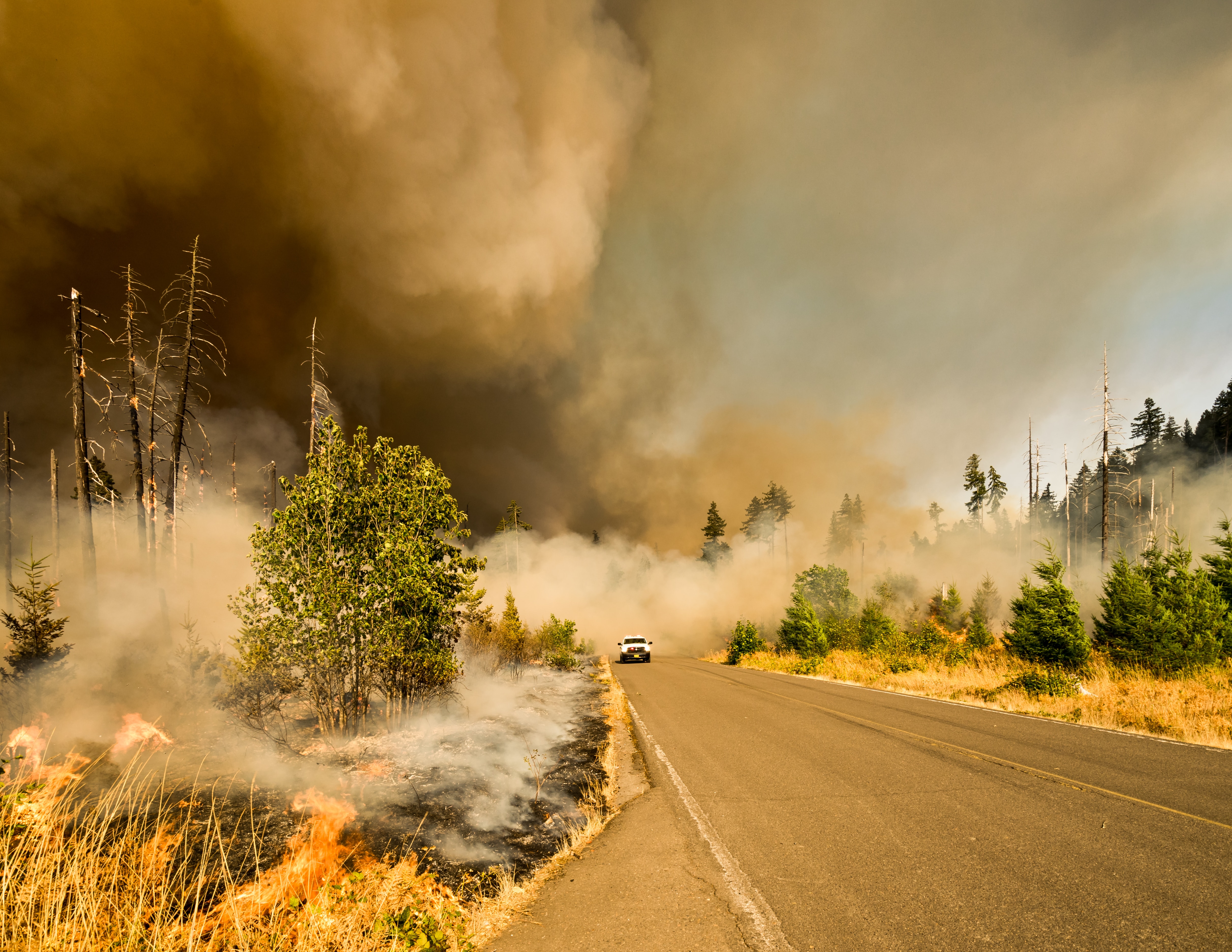 First Steps for Disaster Recovery
Once the shock begins to wear off it's important for you to be strong and lead your family through this difficult time. Seek out help and support from friends and community members as soon as possible. Don't make rash decisions under pressure
2. Contact Your Insurance Agent BEFORE You Hire Any Contractors
Most agencies have a claims center that can be contacted 24/7/365. Seek out their help for next steps - especially if professional help is needed for clean-up and repairs. NEVER sign a contract for work from a company that approached you after the incident without checking their references. Also, be sure you're dealing with a local, licensed, reputable business with the proper business insurance coverage versus the first person that approaches you and offers to help. Be very careful about paying any up-front deposits until you're 100% sure the decision to move forward with the selected contractor is the right one. The Spokane Home Builders Association (SHBA) maintains a searchable website list of all members. [www.shba.com] The Better Business Bureau (BBB) also has helpful consumer resources. [https://www.bbb.org/us/wa/spokane]
3. Prevent Further Damage
It's very important for you not to ignore structures that are repairable. Make a detailed sweep of your home/property to make sure you can prevent additional damage from exposure to the elements. Consult with your insurance agent to see if they have specific recommendations or procedures. Tarps, ropes, plywood and other items you may need can be purchased quickly at most discount and hardware stores. Again, it's very important to be safe and consider professional help if it's needed at this time.
4. Make Informed Decisions Related to Repairs Contracts and Costs
Always be cautious when you're vulnerable and upset. Talk to recommended contractors and make sure they understand how to work with your insurance company related to timelines, payments, etc. Also, don't be surprised if your basic homeowners insurance isn't enough to cover the actual cost for certain major repairs. If you find yourself unable to make your home identical to what it looked like before the damage, set a dollar amount to spend on quality repairs that make sense for your financial situation. However, don't just choose the contractor with the lowest price based on the price alone. Become comfortable with the entire scenario being proposed by each contractor you plan to hire.
By now, many crazy things have probably happened. For major repairs, it's possible that weeks or even months have gone by. Continue to be strong and work with reputable people. When you're working with hired contractors, you can do your part to keep the work flowing by making selections in a timely manner for things like windows, doors, shingles, siding, cabinets, plumbing/lighting fixtures, flooring, etc.
There are thousands of legitimate, ethical contractors in business around the country. Unfortunately, there are also scam artists looking to…
Read More
Housing Payments Assistance
The REALTORS Relief Foundation announced disaster relief aid for families affected by the wildfires. Funds will be made available to the public to assist with disaster victims' housing payments as a relief and recovery efforts continue. CLICK HERE to apply.
Demolition or Debris Cleanup
Before any debris removal can begin you will first need to obtain an asbestos survey to check for the presence of asbestos. Find more information about how to begin the process of cleanup or debris removal, CLICK HERE.
You can obtain an asbestos survey from an AHERA-certified building inspector. CLICK HERE for the Spokane Regional Clean Air Agency approved providers.
Disputes with your Insurance Company
If you are being denied coverage for asbestos testing or help with other cleanup efforts contact the Office of Insurance Commissioner at 800-562-6900 or CLICK HERE to file a complaint.
If your structure is a total loss, you maybe eligible to receive some tax relief for the current year's property taxes. Contact Spokane County Assessor's office at 509-477-3698 for more information, or download the Destroyed Property Form HERE.
Disaster Assistance Intake Form
If you have experienced property damage or a loss of housing we NEED you to fill out an intake form in order to help address unmet needs. The date collected will be used to justify potential programs if funds become available. Please CLICK HERE to fill out the form. (*IMPORTANT: If you filled out this form at the Disaster Assistance Center, you DO NOT need to fill it out again.)
All of the members listed here are licensed, bonded, and insured. For more assistance call (509) 532-4990.
Spokane Wildlife Disaster Relief Fund
Triple your disaster recovery donation during the Fall Festival of Homes, help us remember the families who've lost all.