SPOKANE HOME BUILDERS ASSOCIATION
ANNOUNCES LAUNCH OF "FRAME YOUR FUTURE"
Industry partners raise $200,000 to support local schools
with residential construction trades training
Spokane, Wash. August 31, 2022—The Spokane Home Builders Association (SHBA) and The Associated General Contractors of America (AGC) will held a joint press conference today (Wednesday 8/31/22) to announce the launch of two pivotal new workforce development and job placement programs for the construction fields in Spokane County.
At the press conference, SHBA announced it has raised more than $200,000 from building industry partners for Frame Your Future (FYF), a new program providing industry-driven curriculum and hands-on building experience to students at the high school level, with a new two-year program beginning this fall at Innovation High School in Spokane. AGC announced its Trade Up 2 Construction initiative highlighting construction careers, a new construction fields job board for people 18 and older, and its construction career navigator.
Both are powerful programs for addressing the chronic construction workforce shortage in our region.
A lack of skilled workers has contributed to Spokane's housing crisis, where eight out of ten Spokane families cannot afford to buy a home. The city is underbuilt by more than 30,000 homes but there aren't enough skilled workers to meet the demand for housing, resulting in skyrocketing home prices and a median home price of over $420,000.
"Today, one in four construction workers will reach retirement age within the next 10 years but our state continues to funnel students into four-year degree pathways while cutting shop programs in schools," said Brian Burrow, the newly appointed development director of Frame Your Future. "A new workforce must be trained and ready to take over critical positions—from top to bottom—of every company."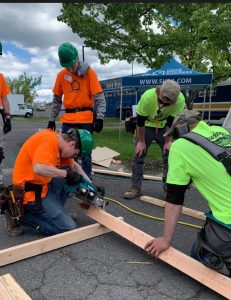 Frame Your Future is an industry-driven, industry-funded solution to Spokane's housing crisis and construction worker shortage. Through its innovative training programs, FYF is creating a skilled worker pipeline for residential construction—and it's doing so despite ongoing budget cuts for traditional shop programs in local schools.
"As the state continues to cut funding for shop programs, it is critical to design and implement a privately-funded training program capable of sustaining school budget cuts and the ups and downs of the market," said Burrow.
Burrow is an economist, entrepreneur, and project manager who has partnered with SHBA to create industry funded workforce development programs. He's worked in renewable energy for more than a decade and is the CEO of Really Clean Energy. Burrow's statewide achievements include launching the Aerospace Manufacturing Prep program at 10 community colleges and receiving a Governor's Best Practice Award for a new program that successfully addressed the needs of employers and job seekers.
"The Spokane Home Builders Association is leading the conversation in regards to industry-designed, common-sense solutions to protect housing affordability and cost of living. I'm excited to be a part of that," said Burrow.
Burrow serves on the Board of Directors at Innovation High School, which is the inaugural school for FYF's 2 Year Trades Training program. During this two-year program, students learn engineering concepts and sustainable building practices while getting hands-on experience building a structure from the ground up.
"Partnering with the Spokane Home Builders Association is helping to bridge the gap between the classroom and the workplace," said Brenda McDonald, CEO of Pride Schools. "Students will get to meet and work alongside some of Spokane's leading construction professionals who will, in turn, have the opportunity to provide career coaching and even hire students who show an interest in the trades. The classroom advisory committee they have put in place is like no other."
In addition to the trades training program at Innovation High School, FYF hosts an annual springtime two-day trades exposure Construction Camp for high school students and will soon launch its OJT program to provide on-the-job training for adults seeking construction jobs in the industry.
"The launch of Frame Your Future is a real, meaningful action to address our housing challenges," said Burrow. "Let's see what we can accomplish when we inspire and empower young men and women to pick up their tool of choice and build something incredible—our future."
Founding Donors:
● Condron Homes
● Compass Construction
● Hayden Homes
● Greenstone Homes
● Fred's Appliance
● Lanzce Douglass
● Spokane Association of Realtors
● Parr Lumber
● Washington Trust Bank
● Windermere Real Estate
● Band Construction
● Really Clean Energy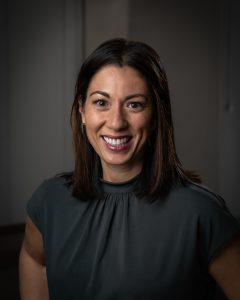 Jennifer Thomas | Government Affairs Director | jthomas@shba.com